While little progress has been made in developing video games specifically targeted towards autistic children, there are many excellent computer games and video games that can help autistic children learn. Educational topics can range from basic letters, numbers, shapes and sounds, to more advanced social skills and decision-making. Regardless of which games you choose, the most important thing is to start as early as possible. The earlier autistic children are able to experience supported learning, the better the outcome.
Choosing a System
Educational games for autistic children can be played on a range of platforms in addition to the computer: Xbox 360, PSVita, Nintendo Wii, Nintendo DS, and Nintendo 3DS. Which platform is chosen depends to a large degree on individual needs and personal preference.
 Some autistic children have fine motor control difficulties, so they may have less success playing a game on handheld systems like Nintendo DS or PSVita. Other autistic children love the sense of control offered by a handheld device. Some autistic children will find the Nintendo Wii controller more intuitive and easier to manipulate than the traditional Xbox 360 controller. Systems that allow movement might work better for some children. Games that rely heavily on visuals can be very effective for many children with autism, so the advanced graphics of the Nintendo 3DS might be more appealing.
Variety of game choices available for the different systems may be an aspect that parents want to consider as well. If you are looking to target learning of social skills, for example, you may want a system that allows interactive online play, or games that are PC-based.
Choosing a Game
Which games are most effective depends on a number of factors. Video and computer games support learning for autistic children of all ages, but it is essential to take into account not just physical age, but emotional maturity and mental capacity. Personal preference is important, since the child needs to be interested and want to play the game. Choice of game also depends on the child's particular area of learning difficulty and the degree of disability. Trial and error is necessary: some games work, some don't. Each child with autism is unique, so which games work best to support learning will also be a unique choice.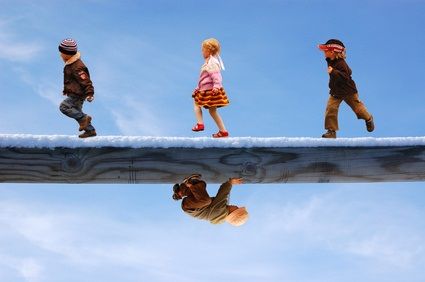 Most parents of an autistic child are in communication with autistic support groups and may have an IEP (Individualized Educational Program) for their child. Discussing game choices with the IEP team and asking other parents for recommendations are good ways to get some guidance on which games to try. When you find something that works, spread the word.
 In choosing the best video or computer games for your autistic child, you want to consider:
* age, both physical and mental
* developmental level
* the child's interests
* attention span
* specific learning goals
* desired social skills
* availability of others to interact with
* your child's unique overall needs
Some Things to Avoid
Although the goal of having your autistic child play video games may be an educational one, it is important that they have fun, too. Regulating the amount of time spent in game play is also necessary. Regardless of how educational it may be, every child needs limits placed on how long they are allowed to spend each day with the Xbox 360 or Nintendo Wii. Make sure you choose games that are age-appropriate, and it goes without saying that violence levels need to be monitored. Sensory overload is a problem for many autistic children, so the game's sound and visual stimuli should be watched for potential problems. In short, parents need to be supervising and remain involved and aware of how their child is responding to the video game if it is to be an effective learning tool. Know when it is time to turn the game off, and enforce the rules.
Top 10 Games
Here are some recommended starting places for educational video games that will help your autistic child learn. These games are in random order and might not be benneficial to all Autistic children.
1. Reader Rabbit series -  Available for the Nintendo Wii gaming system, Reader Rabbit has been teaching children basic reading, math, comprehension and problem solving for more than 20 years. It comes in a range of levels from preschool to early grades.
2. Jump Start series - Available for PC and all gaming systems. This series has a number of different modules for all levels from preschool up, with different learning targets: spelling, reading, math, music, art, and more.
3. Big Brain Academy for Wii -  A game with puzzles that help develop memory, identification, and visualization abilities. Up to eight players can participate, and social skills are encouraged.
4. Magic School Bus for DS -  The game uses bright graphics to teach basic letters and automatically adjusts skill level.
5. Let's Draw for DS - Players can draw anything they like and then animate the picture.
6. Little Big Planet, for Playstation platforms, PSVita -  This is a graphics-intensive problem solving game that has levels from preschool all the way up.
7. Rhythm Heaven Fever for Wii - A game for all ages that encourages development of rhythm.
8. Petz Fantasy 3D for Nintendo 3DS -  From kindergarten to all ages, a game that encourages social skills through caring for pets.
9. Dance Central/DanceMasters for Xbox 360 -  There are a number of games in this series, all encourage children to develop rhythmic movement and dance.
10. Autism/DTT Colors Full and Autism/DTT Shapes, for Android apps - These are games specifically designed for autistic children to teach colors and shapes, and to encourage better focus.
There are many, many other possibilities, and the above are simply suggestions. Games that are visually appealing, offer multiple levels of play that target all ages, and games that encourage creativity, art and music, are all good choices for video and computer games that will help your autistic child learn. With autism spectrum disorder affecting increasing numbers of children, research in this area is extremely important. Video and computer games are an effective educational tool for all children. In the case of autistic children, video games have great potential as a method to encourage and support learning.